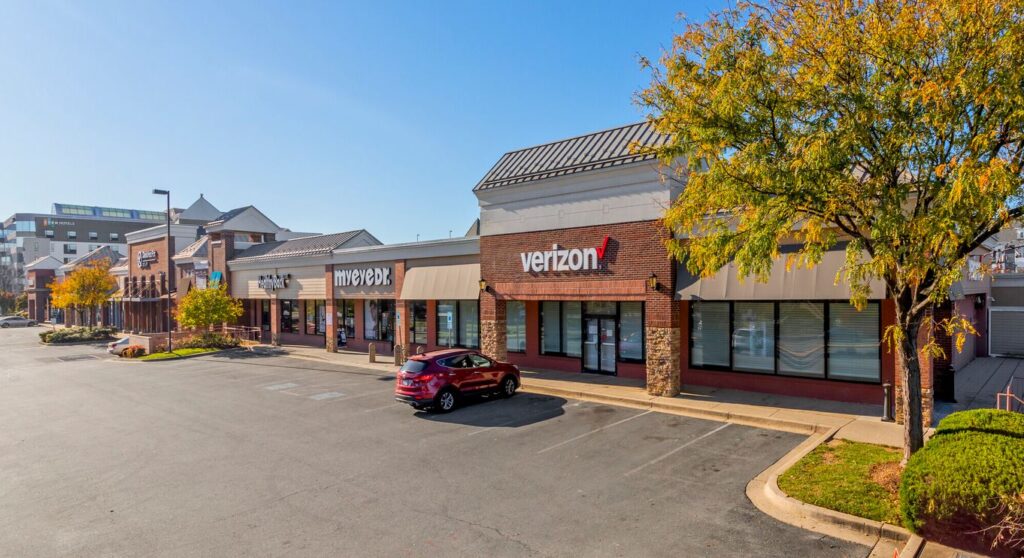 The retail center was acquired by Beltsville-based IVEA Restaurant Group
Article originally published by Washington Business Journal on February 16, 2023
A joint venture that includes Beltsville-based IVEA Restaurant Group has closed on its $44 million acquisition of the Shops at Congressional Village with plans to bring a host of new tenants to the Rockville Pike retail center.
IVEA teamed up with Windfall Group USA, Caspian Group and Pacifica Square USA to cast the winning bid for the Shops after its prior owner, an affiliate of Ronald Cohen Management Co., defaulted on a 2019 loan backed by the property. The sale was recorded with the Montgomery County Circuit Court on February 8.
The center was a little more than 60% leased at the time of the auction to a mix of tenants including 84 Lumber, MyEyeDr and a Verizon store, but its new owners say they've inked a half-dozen leases combining for around 30,000 square feet in the 99,463-square-foot center at 1701 Rockville Pike. It's too soon to disclose tenant names, said Judy Ni, director of real estate for Aurora, Illinois-based Windfall, but expect there to be a heavy focus on food and beverage.
"There are a lot of different uses already in the shopping center, a lot of different activities and shops, so with the restaurant mix, it will really tie the shopping center together nicely," she said.
IVEA, led by founder and CEO Edward Wong, partners with restaurant groups including those at The Spot, an Asian food hall at Rockville Town Center, and it hopes the Shops will serve as the landing point for overseas restaurant chains looking to expand into the U.S., per Marshall Nguyen, a commercial real estate broker at Caspian and a partner at Aurora-based Pacifica Square.
Nguyen is involved in a growing number of properties across the U.S., including the re-tenanting of a former Gander Mountain store in the St. Paul-Minneapolis area and, with Windfall, the redevelopment of a vacant Sam's Club in the Chicago area.
Longer term, Nguyen said the team may look to redevelop the Shops, but that's several years out. For now, the owners are just focusing on bringing in new tenants and helping them navigate the approval process.
"When coming to a new property, we want to bring in concepts that are not there, to excite the community, excite customers, so it's going to be a lot of fun," he said. "Our long term vision is to do a lifestyle center, or maybe mixed-use, with retail on the bottom and apartments on top. That would be the highest and best use for the corner, long term. But the most important thing for us since we bought the property was to stabilize it with new tenants."