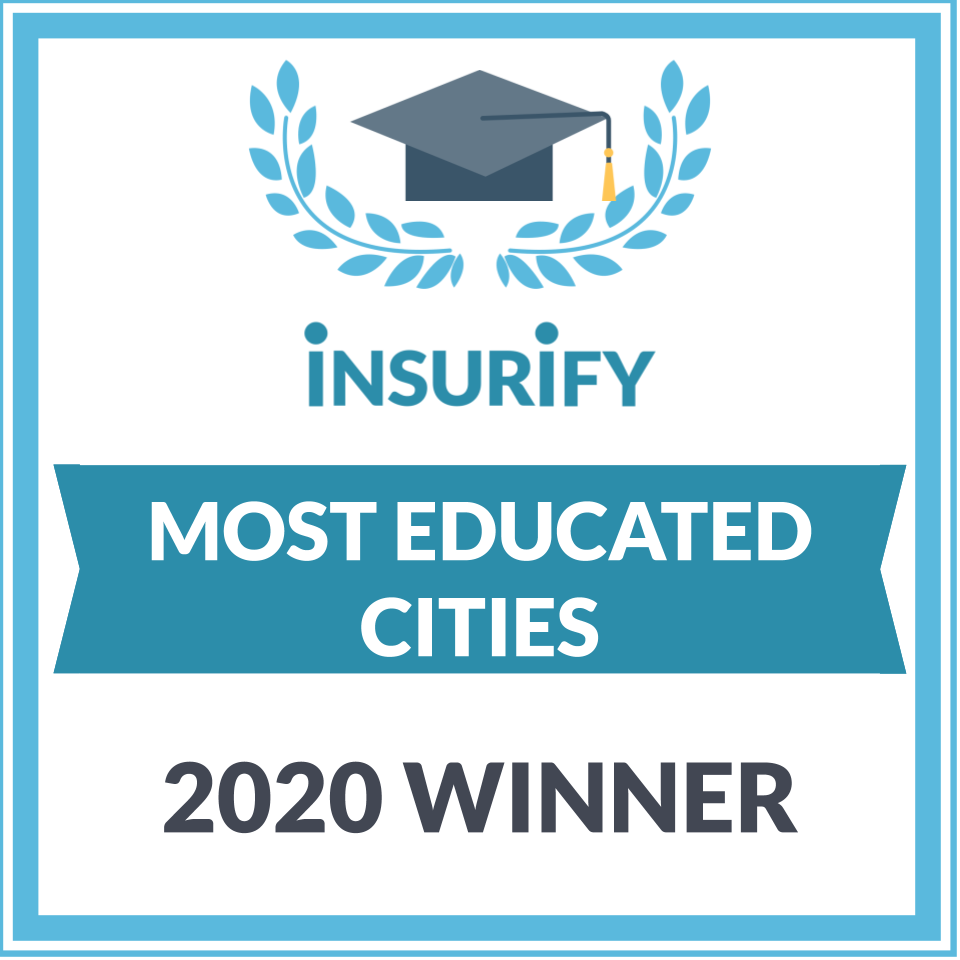 The City of Rockville is the recipient of a 2020 Most Educated Cities Award from Insurify, a free, online insurance quote comparison platform.
Winners of the award were identified by an analysis of the educational achievement of individuals across the United States. Insurify analyzed more than 2.5 million auto insurance applications, including the age and educational background of each applicant, to locate the most educated community in each state. Every individual in the data set was assigned a score based on educational attainment and grade point average (GPA), for current states. The results were then grouped by city, and the highest-scoring community in each state was selected.
"Pursuing educational opportunities demonstrates the drive to succeed, not only for oneself, but for one's greater community," said Insurify CEO, Snejina Zacharia. "With this award, we hope to recognize cities whose residents are exemplary in their dedication to educational achievement."
For more information on this analysis and the full list of 2020 Most Educated Cities, visit: https://insurify.com/insights/most-educated-cities-award-2020/.