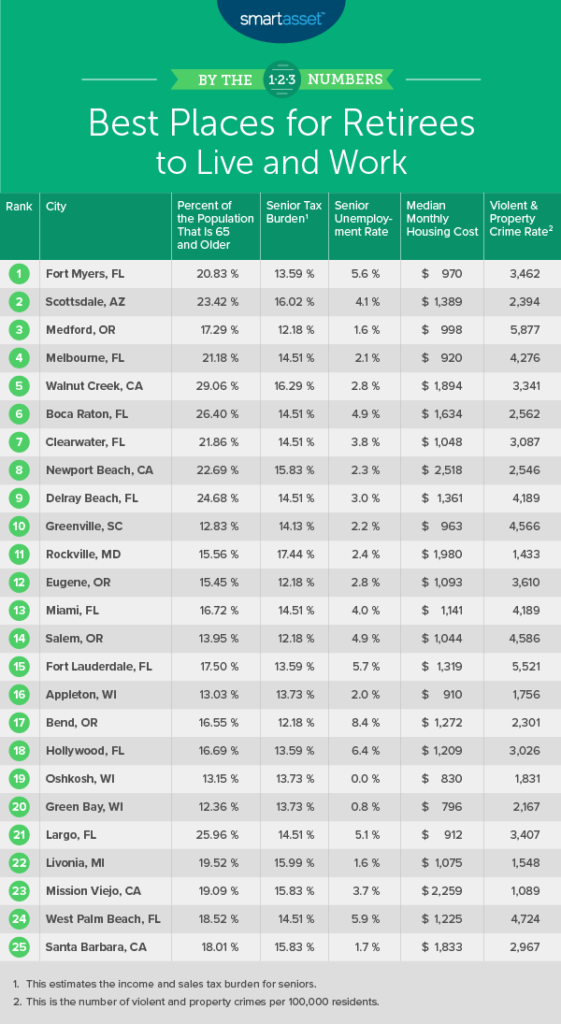 Rockville Ranks #11 in SmartAsset's List of 25 Best Cities for Retirees to Live & Work  
For many people, the ideal place to retire encompasses a balanced mix of safety, affordability and healthcare access. While some retirees plan to spend their non-working days relaxing, others plan to keep working…at least part time. A 2019 AARP study found that more than 20% of people 65 and older are working or looking for work, compared to just 10% in 1985.
In a new study, SmartAsset crunched the numbers to find the best places for retirees to live and work. It compared 525 U.S. cities across eight metrics:
Percentage of the population that is 65 and older.
Unemployment rate for seniors.
Housing costs as a percentage of average retirement income.
Estimated senior tax burden.
Retirement communities per 10,000 residents.
Medical centers per 10,000 residents.
Violent crime rate.
Property crime rate.
Rockville ranks #11 on the list of the top 25 places for retirees to live and work. For the full list, key findings, and methodology, visit: https://smartasset.com/retirement/best-places-to-retire-in-the-us.