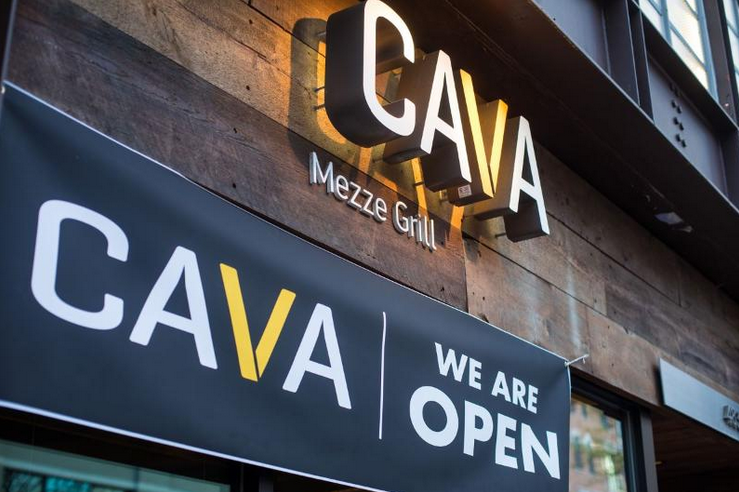 The Mediterranean restaurant chain saw its shares rise as much as 117% in its first day of trading
Cava Group, the Mediterranean restaurant chain, experienced a remarkable market debut on June 15, 2023, with its shares soaring as much as 117%. The company's stock closed at $43.78 per share, significantly higher than its opening trade of $42 per share, and IPO pricing of $22 per share. This closing price not only solidified Cava's market value at $4.88 billion but also positioned it as the top-performing IPO of the year for companies valued above $500 million. The stock is listed on the New York Stock Exchange under the ticker symbol "CAVA."
Established in Rockville, Maryland in 2006, Cava adopted a build-your-own Mediterranean meal concept similar to that popularized by Chipotle Mexican Grill. By introducing unique ingredients like harissa and tahini and positioning itself as a healthy and convenient dining option, Cava successfully cultivated a loyal customer base. Additionally, the company expanded its reach by selling its dips, spreads, and salad dressings in grocery stores.
In 2018, Cava Group acquired Zoes Kitchen, a rival Mediterranean chain, for $300 million, subsequently taking it private. Over the past five years, Cava has been converting Zoes Kitchen locations into Cava restaurants, leading to its current footprint of 263 locations as of April 2023.
Cava intends to utilize the funds raised from its IPO for opening new locations and general corporate purposes, further fueling its expansion plans. The success of Cava's market debut adds to the growing number of publicly traded fast-casual chains.