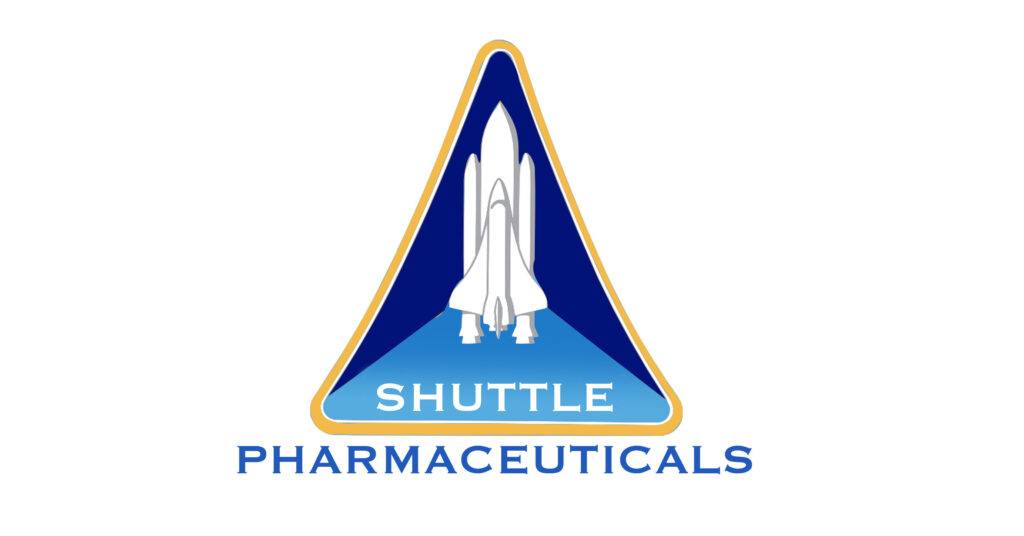 Shuttle Pharmaceuticals began trading on the Nasdaq Capital Market under the symbol 'SHPH'
Originally published by Washington Business Journal on August 31, 2022
On its first day as a publicly traded company Wednesday, Rockville-based Shuttle Pharmaceuticals Holdings Inc. (NASDAQ: SHPH) saw its shares climb a staggering 373% to close at $38.48. At one point late Wednesday, its shares were trading at above $65 — up more than 700% from their opening price.
In after-hours trading Wednesday, the stock was down about 17% from its close and trading around $32 a share.
The eye-popping gains came on a day when all the major U.S. stock indexes fell.
Shuttle's shares are trading on the Nasdaq Capital Market under the symbol "SHPH." Nasdaq Capital Market is one of three Nasdaq exchanges and is made up of early-stage companies that have relatively low-market capitalizations and still need to raise growth capital.
Shuttle is developing treatments to make radiation less harmful for cancer patients. Before the markets opened Wednesday, Shuttle said it was offering 1,225,888 units of common stock and warrants at a price of $8.125 per unit, for total gross proceeds of $9.96 million. Each unit comprises one share of common stock and a warrant to buy another share of common stock for a penny. The offering is expected to close on Friday. 
Boustead Securities LLC in Irvine, California, is the lead underwriter for the offering and Hong Kong's Valuable Capital Ltd. is the co-underwriter.
Shuttle was founded in 2012 by faculty members of the Georgetown University Medical Center. It has not yet taken any products to market, though that is not uncommon for clinical-stage biotech companies that need hefty amounts of capital to fund research.
In a Securities and Exchange Commission filing earlier this month, Shuttle said it would use roughly $8.5 million from the stock sale to support a phase 2 clinical trial in glioblastoma and sarcoma for Ropidoxuridine, its lead drug candidate, as well as to cover expenses related to the IPO. That product, according to the company, makes growing cancer cells more vulnerable to the effects of radiation while diminishing side effects. It would use another $1.5 million from the IPO proceeds to advance a preclinical candidate that targets cancer cells and helps the body protect healthy cells by activating the immune system. Shuttle is testing that product, SP-2-225, in myeloma, lung and breast cancers.
Once those trials are complete, the company said that it may need another $22 million for phase 3 trials for Ropidoxuridine and roughly $30 million to get SP-2-225 through late-stage trials. The company reported a $1.28 million net loss in the first half of 2022, and closed June with $50,437 in cash and cash equivalents. It also said proceeds from the IPO, along with its cash on hand, should fund the business for the next year — after stating last month that it expected the proceeds would sustain the business through 2025.
About Shuttle Pharmaceuticals
Shuttle Pharmaceuticals is a clinical-stage pharmaceutical company leveraging our proprietary technology to develop novel therapies that are designed to cure cancer. The Company was originally founded as Shuttle Pharmaceuticals, LLC in December 2012 in the State of Maryland. In June 2018, Shuttle Pharmaceuticals, Inc. became a wholly owned subsidiary of Shuttle Pharmaceuticals Holdings, Inc., a  State of Delaware corporation. Learn more at https://www.shuttlepharma.com/