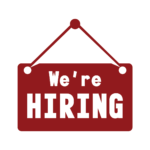 Now Accepting Applications for an Exciting Position to Help Sustain the Progress and Continued Growth in Rockville, Maryland.
Salary Range $80,000 – $100,000 DOQ/E, Plus Excellent Benefits
Rockville Economic Development, Inc. (REDI), an innovative and highly successful nonprofit economic development agency located in beautiful Rockville, Maryland, is seeking a dynamic, talented and experienced candidate for the position of Deputy Economic Development Director to help sustain the progress and continued growth experienced by the community over the last 20+ years.   
REDI is a public-private partnership established to strengthen and broaden the City of Rockville's economic base through business entrepreneurship, expansion, retention, and recruitment programs. Rockville, the 3rd largest city in Maryland with a population of nearly 70,000, is a vibrant community developed over 14 square miles, poised for future success. The city is located just 12 miles northwest of the nation's capital and 35 miles southwest of Baltimore with easy access to Washington, D.C.
Rockville is served by three Metro rail stations, several major highways, and three major airports. Uniquely positioned along the I-270 Bio-Tech Corridor, Rockville is in the center of a variety of technology-based businesses and a daytime labor force of over 80,000 people. There is also a wealth of existing key business clusters providing Rockville a competitive advantage in a variety of areas including the life sciences, advanced immunology, hospitality, cybersecurity, quantum computing, advanced technologies, video gaming, professional services companies and entrepreneurship.  Rockville possesses a strong sense of community and benefits from an educated, ethnically diverse and engaged citizenry, stable neighborhoods, annual celebrations, and a wide range of recreational and cultural opportunities. The City's downtown serves as the county seat for Montgomery County, one of the most affluent and well-educated counties in the United States. 
REDI is funded primarily by the City of Rockville, serving as its economic development agency since being established in 1997. In addition to traditional economic development activities, REDI assists with site selection and relocation support, helps to establish financing and incentive programs, and serves as a networking hub by connecting potential clients, partners and funders with local public and private leaders. The organization also serves as a liaison between the business community and City staff to discuss and help expedite projects and troubleshoot issues. 
REDI is governed by a Board of approximately 20 Directors appointed by the Rockville Mayor and City Council and consists of volunteer business representatives and residents who generally live and/or work in the City, including the Mayor and City Manager. REDI's Chief Executive Officer (CEO) reports directly to the Board of Directors and is responsible for overseeing all aspects of the operation, including two full-time employees directly related to economic development. The CEO also is responsible for overseeing seven employees supporting the mission of the Maryland Women's Business Center (MWBC), an innovative program created in 2010 and certified by the SBA in 2013 to meet the needs of entrepreneurs, especially women-owned businesses, at every stage of building and sustaining their business.
The Deputy Economic Development Director reports directly to REDI's CEO and will serve as the second position in the executive structure of the organization and assist in the implementation of the strategic plan for economic development and in overseeing REDI's operations in accordance with the policy direction by the Board of Directors. The position will be responsible for ensuring the accurate updating of relevant market and demographic data used by site selectors and included in the organization's marketing materials. Other responsibilities include administering various incentive programs and assisting the CEO with overseeing the operations of the organization including purchasing, accounting, human resource issues, equipment and other tasks as needed.   
The ideal candidate will have experience in business retention, business expansion, and business recruitment, new business start-up, and retail development to strengthen the commercial tax base resulting in the enhancement of a community's quality of life.  Candidates with exceptional marketing and writing skills, enthusiasm, and the desire to work collaboratively with other members of the team will have an advantage. Candidates possessing an understanding of how the local development process works and are knowledgeable about a variety of economic development best practices will receive strong consideration. The selected candidate must be a recognized team player with a record of communicating effectively and working collaboratively with colleagues, state and local development officials, other economic development agencies, neighborhoods, business and community leaders, and prospective businesses and developers. Experience in marketing, strategic planning, and overseeing or reviewing financial operations, proformas, and conducting cost-benefit analyses is desired. 
Candidates must possess a bachelor's degree in business, public administration, economics, real estate, finance, or a related field, and at least five (5) years of experience in economic development or a similar area. CEcD certification is desired but is not a requirement, and the selected candidate must possess a valid driver's license.
Applicants should submit a confidential cover letter and résumé online at https://bakertilly.recruitmenthome.com/postings/2754; the position is open until filled with a first review of candidates occurring on Wednesday, February 3, 2021.  Following the first review date, résumés will be screened in relation to the criteria outlined in the recruitment brochure. For more information, please contact Art Davis at Art.Davis@BakerTilly.com or by phone at 816.868.7042. Applicants selected as finalists for this position will be subject to a comprehensive background and reference check prior to an onsite interview.
Rockville Economic Development Inc. (REDI) is an Equal Opportunity Employer and values diversity at all levels of its organization (EOE).
Learn more about the City of Rockville, Maryland, at www.rockvillemd.gov.