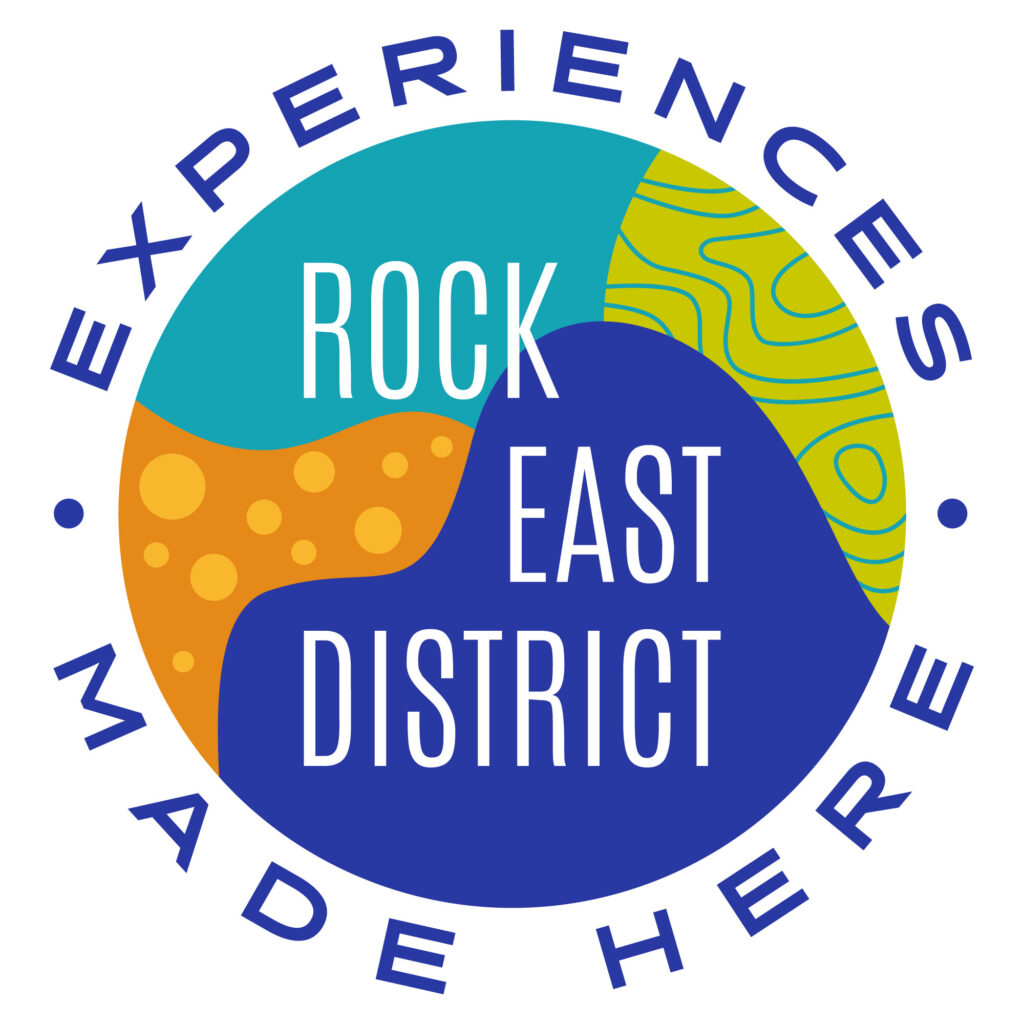 Rock East District gathers Rockville's artists, professionals, makers and tradespeople in one place

What is Rock East District?
Rock East District is a placemaking project led by Rockville Economic Development, Inc. to highlight the unique businesses, services and recreation assets of East Gude Drive in Rockville, MD. Placemaking is a multi-faceted approach that utilized local community's assets and potential with the intention of creating spaces that promote the vitality of the people and businesses. Rock East District is also a pilot project to promote local tourism and provide support and recognition to small businesses recovering from the pandemic.
The East Gude Drive area at Rockville's northeastern city limit has always been a distinctive commercial district of small manufacturers and makers like breweries, distilleries, home improvement and auto repair stores. The area is also home to a collection of multi-ethnic restaurants and unique retailers. However, the area lacked a recognizable 'feel' and culture, or sense of connected community. The businesses and assets of East Gude Drive presented an opportunity to engage in community revitalization and the enhancement of community life though the collaborative development of a community identity that visually and functionally markets itself as a distinct and lively area of Rockville.
How did Rock East District project come together?
Rockville Economic Development, Inc. (REDI) saw led a series of stakeholder meetings to create and implement the Rock East District brand. Partners included government and non-profit entities such as the City of Rockville, Rockville Chamber of Commerce, Montgomery County, Montgomery County Economic Development Corporation, and Visit Montgomery. Collaboration among these agencies allowed for the City's official designation of Rock East District, the placement of branded banners identifying Rock East District as a distinct commercial area, and the creation of a tourism-oriented website: www.rockeastdistrict.com. ( Update: Rock East District information and business directory are now part of the Explore Rockville tourism website: https://explorerockville.org/district_page/rock-east-district/ ). In particular, this effort led to REDI's collaboration with Visit Montgomery to develop a targeted tourism development and marketing program for Rockville.
Additionally, REDI worked with community groups including the Montgomery County Road Runners Club, Rockville Bicycle Advisory Committee, and the Recreational Athletics Sports League to highlight outdoor and recreational assets and activities unique to Rock East District. These groups went on to create guided tours for runners and bikers to discover and experience Rock East District.
Finally, REDI collaborated with the businesses of East Gude Drive, ensuring inclusion in the planning and execution of the Rock East District brand. Partnership with the businesses was key to generating support and participation in the project. The businesses worked with REDI to create of a series of launch events at multiple locations across Rock East District. Businesses like True Respite Brewing Company and the Bean Bag Deli & Catering Company supported the promotion of Rock East District by creating special edition Rock East District branded products that were included in the Rock East District package that was distributed to media and commercial brokers.