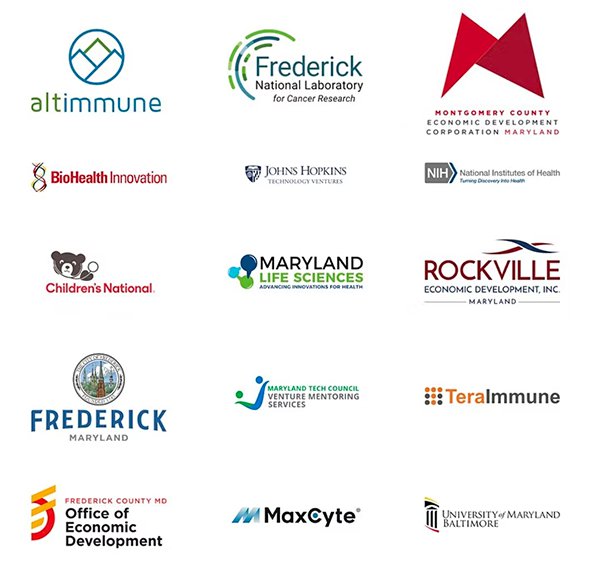 The delegation of Maryland companies and organizations lead by the Maryland Department of Commerce will exhibit at the 2022 BIO International Convention
Article original published by Maryland Department of Commerce on June 9, 2022
A delegation of Maryland companies and organizations is heading to San Diego June 13-16 for the BIO International Convention. At BIO, the life sciences industry's leading trade show, Maryland will showcase the unparalleled life science assets within the state.
The Maryland Department of Commerce, in collaboration with the Maryland Tech Council, will exhibit at Booth #5013. The Maryland Department of Commerce, Maryland Tech Council and various sponsors are supporting a delegation of 15 Maryland life sciences companies' attendance at the show. Companies in the Maryland delegation receive premium access to BIO, including its exhibit hall, educational program, and one-on-one partnering to meet with potential partners and investors. Companies in the Maryland delegation include:
Akan Biosciences – Innovators in cellular technology and proprietary manufacturing methods that produce stem cell-based therapeutics.
Angimmune – Developer of immunotoxin technology offering T-cells targeting for cancer, autoimmune disease, and induction immunotherapy. 
Auxergen – Manufacturer of agricultural chemicals and biopesticides that aim to reduce the chemical loading of the environment while improving crop yields.
Creatv Microtech – Creator of a revolutionary blood biomarker and innovative platform that provides a highly personalized cancer screen test, and a variety of diagnostics for cancer patients.
Elixirgen Scientific – Developers of technology that accelerates and removes the complexity from the induced pluripotent stem cells (iPSCs) differentiation process, bringing the full promise of iPSCs or embryonic stem cells (ESCs) to life.
Fzata – Creators of oral biologics for gastrointestinal disorders, the company's live yeast "factory" makes recombinant biologics in the gut after oral administration. 
GlycoMantra – Pre-clinical therapeutic company developing high affinity biologic therapeutics for the treatment of solid tumor, fibrosis, and diabetes.
Hawkeye MedTech – Telehealth platform provider with telemedicine, continuing of care, remote patient monitoring, connected devices, covid tracking, and MIPS. 
KaloCyte – Creator of ErythroMer, bioinspired artificial red blood cells, that can be stored long-term and used for severe bleeding when donor blood is not available.
Kolon TissueGene – Advanced cell therapies company that has developed a first-in-class cell and gene therapy targeting osteoarthritis of the knee.
miRecule – Developer of RNA therapies for cancer and muscular dystrophy, which uses genomic patient data to create highly-tailored therapeutics.
NeoImmuneTech – Clinical-stage biopharmaceutical company dedicated to expanding the frontiers of Immuno-Oncology. 
Neurosonics Medical – Creators of a miniaturized therapeutic ultrasound device for the surgical treatment of drug-resistant epilepsy. 
Otomagnetics – University of Maryland College Park spin-out developing a non-invasive method to effectively deliver drugs and other therapeutic payloads to the inner and middle ear, eye, and brain.
Theradaptive – Developer of a therapeutic delivery platform for targeted tissue regeneration. 
More than 50 companies and organizations with Maryland roots will have a presence at BIO. Throughout the conference, Maryland representatives will be meeting national and international companies to pitch how a Maryland location can help them grow. The Maryland team is also coordinating events with international partners, including a networking event with partners from Quebec.
In addition, Maryland is hosting a networking reception on June 14, providing another opportunity for interaction with Maryland companies and organizations. The networking reception and the participation of 15 Maryland companies in the show is made possible because of the generosity of various sponsor companies and organizations including Rockville Economic Development, Inc.