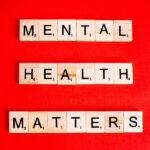 It's a Marathon, Not a Sprint—Mental Health in the Workplace
A Virtual Roundtable Via Zoom
Wednesday, February 10, 2021, from 12:00 until 2:00 p.m.
Register Now
Rockville Economic Development Inc.'s Workforce Education Committee presents the next virtual roundtable in its series:
The REDI Roadmap to Recovery for Rockville Businesses Post-COVID
Workforce Education and Employer Needs
Please join Monica Escalante, CFO/CCO for Montgomery Hospice for a conversation about the challenges employers face about addressing mental health issues in the workplace, especially as escalated by the pandemic. Ms. Escalante will facilitate a panel discussion that includes: 
Susan Webb, Director of Behavioral Health Crisis and Outpatient Services, Suburban Hospital, Johns Hopkins Medicine
Meredith "Merry" Campbell, Attorney at Shulman Rogers
Denise Dewhurst, Professor and Coordinator, Psychology, Montgomery College
Joann Bagshaw, Professor of Psychology, Montgomery College
Kip Ingram, Director of Bereavement Care, Montgomery Hospice
Register in advance for this meeting (enter name and email):
https://us02web.zoom.us/meeting/register/tZUvd-qtrTwpHNCLxgo0WVzWTZLVktO_40Fo  
After registering, you will receive a confirmation email containing information about joining the meeting. Feel free to share this with anyone you think may benefit from this discussion. Questions? Contact Alexis Castillo at alexis@rockvilleredi.org.