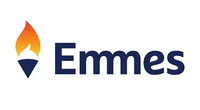 Congratulations to Christine Dingivan, President and CEO of Emmes!
Emmes

is a global full service clinical research organization (CRO) dedicated to supporting the advancement of public health and biopharmaceutical innovation. Emmes serves on REDI's Board of Directors as Vice Chair.

ROCKVILLE, Md., October 11, 2021 — Christine Dingivan, President and CEO of Rockville-based clinical research organization Emmes, was recognized among the Washington Business Journal's 2021 'Women Who Mean Business' award recipients.
Dingivan joined Emmes in September 2020 at the height of the industry's response to Covid-19. Emmes was a key contributor to the data and statistical analysis work for Moderna's Covid vaccine trials and the National Institute of Health's evaulation of Covid-19 treatments. Under Dingivan's leadership, Emmes grew, expanding its network internationally and increasing its employees by 200 in 2021.
The 2021 Washington Business Journal 'Women Who Mean Business' honored 25 women at an awards banquet on Thursday, October 7 at the Ritz Carlton in Washington D.C.  Each year women from various industries and professions across the Washington D.C. region who have made a difference in their communities, blazed a trail for others and are leaving an indelible mark on business in the region are selected from a public pool of nominations and determined by a panel of judges made up of program alumni.
Read Christine Dingivan's Washington Business Journal 'Women Who Mean Business' profile here: Women Who Mean Business 2021 – Christine Dingivan