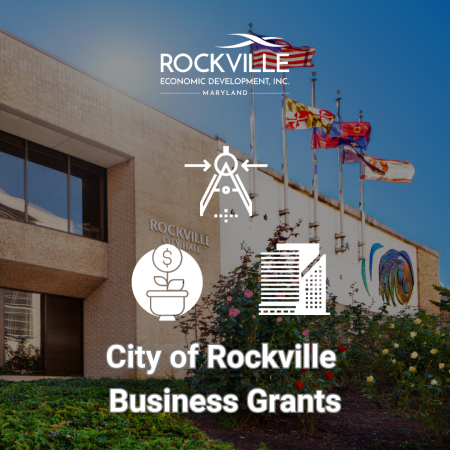 Application deadlines for REDI grant programs are September 30 and April 30
ROCKVILLE, Md., Aug. 22, 2023 – Rockville Economic Development, Inc. (REDI) has announced the expansion of its grant programs, Rockville MOVE Program and Business Expansion Fund, to now encompass retail and restaurant businesses. These updates aim to provide enhanced support to Rockville's diverse business landscape.
The Rockville MOVE Program is designed to foster and bolster business relocation, expansion and startups within the City. The Rockville MOVE grant offers up to $4.00 per square foot for office, industrial, retail, and flex space to businesses that invest and create jobs in Rockville. Application deadlines for Rockville MOVE are September 30 and April 30 each year.
Additionally, the Business Expansion Fund has been expanded to offer support to existing Rockville retail and restaurant businesses expanding within the city. These businesses can now apply for grants of up to $40,000 per application to facilitate their expansion plans. Similar to the Rockville MOVE Program, the application deadlines for the Business Expansion Fund are September 30 and April 30.
LaVonne Torrence Berner, Chair of REDI's Incentive Review Committee, expressed enthusiasm about these program expansions. "We're thrilled to amplify opportunities for business growth by expanding both Rockville MOVE and the Business Expansion programs to include retail and restaurants. These programs are a testament to REDI and the City's commitment to nurturing Rockville's vibrant business community."
For more information about Rockville MOVE and Business Expansion Fund grants, please visit  www.rockvilleredi.org/business-grants-loans
About REDI
Rockville Economic Development, Inc. (REDI) is a public-private partnership that helps businesses launch, locate, and expand in the City of Rockville, Maryland. Committed to economic development, REDI is proactive in its efforts to support existing industry and attract new businesses with the tools to get started in Rockville, and resources and guidance to existing businesses in the city. To learn more, visit: https://rockvilleredi.org/ Follow us on LinkedIn, Facebook, Twitter, and Instagram.
Media Contact:
Amanda Bosland, Communications Manager – REDI
301-355-2213 | amanda@rockvilleredi.org