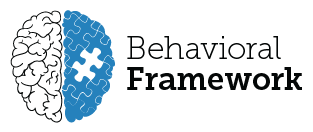 'Pathways' will help alleviate year-long wait times for children to receive autism diagnosis
ROCKVILLE, Md., August 17, 2022 – Behavioral Framework has announced that they have opened their new Diagnostic Center: Pathways by Behavioral Framework and are accepting appointments for comprehensive evaluations of autism and other developmental disabilities. Children can't begin treatment without first acquiring a diagnosis, and there are very few diagnostic centers to cover the DMV area, resulting in staggering, sometimes year-long wait times. Recognizing this burden on families and children impacted by Autism, Behavioral Framework has committed its resources to expand their care and establish Pathways.
Dr. Andrea Howard, Ph.D., was hired as Child Psychologist and Program Lead for the center, headquartered in their Rockville, Maryland office. She received her Bachelor of Arts in Psychology from Asbury University, her Master of Education in School Psychology, and her Ph.D. in School Psychology from the University of Cincinnati. Dr. Howard has a distinguished career in psychology across several mediums, including schools, early childhood centers, and pediatric hospitals. With her wide breadth of experience, she specializes in Autism evaluations while assessing for other developmental, emotional, and behavioral concerns. She guides parents through the next step in their journey of acceptance and treatment. Dr. Howard's familiarity and experience within various settings offer families a great advantage as she can assist them with educational recommendations, accessing community supports, and much more.
Pathways by Behavioral Framework offers parents and caregivers the best options for children ages 0 to 21. While applied behavioral analysis (ABA) therapy is Behavioral Framework's specialty, Pathways can also assess for other childhood concerns and guide families to the right resources to assist their child. Parents concerned that their child should have an assessment should call Behavioral Framework's main number at 301-444-5001 or visit their website at www.behavioralframework.com/pathways to begin the process. Once a child receives their comprehensive assessment report from Behavioral Framework and customized path to their next steps, they can follow up for treatment with any provider for therapy.
"We are so excited to extend our resources and services to ease the burden of year-long wait times and fill the gap for families struggling to receive a diagnosis and treatment for their child," said Angela West, Chief Clinical Officer, Behavioral Framework. "Dr. Howard is an incredible addition to our Behavioral Framework family and our mission, and we look forward to offering long-awaited answers and assistance to families across the DMV area."
"I am honored to join the Behavioral Framework mission to provide exceptional and compassionate care to children and their families," said Dr. Andrea Howard, Child Psychologist/Program Lead, Behavioral Framework. "The Diagnostic Center will benefit countless families in Virginia, Maryland, and DC to receive the answers they have been longing for."
About Behavioral Framework
Behavioral Framework is a leading family-owned and locally operated provider of ABA therapy, and an INC 5000 company for the second consecutive year, with a vision of providing exceptional care and better client outcomes for children diagnosed with autism and their families. Behavioral Framework was founded out of a strong desire to deliver consistent and superior care with a holistic and collaborative approach that serves the whole family. Learn more at: https://www.behavioralframework.com/