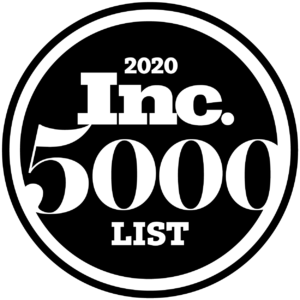 22 Rockville-based Companies Earn a Spot on Inc.'s 2020 List of 5000 Fastest-Growing Private Companies in America
This year's class of the Inc. 5000 List demonstrates that strength and growth are possible during times of crisis and prolonged uncertainty. Leaders reported that disruptive thinking and reimagining possibilities helped their companies remain strong and experience continued growth. And the numbers support them…with a median growth of 165% and an average revenue of nearly $210 billion, this year's 5,000 companies added nearly 583,000 jobs to the American economy.
Specifically in Maryland, businesses serving the metropolitan area and beyond, realized an average annual revenue of $2.4 billion, with more than 4,600 jobs added locally. Rockville businesses represented 30% of the Washington, D.C. metro area's 75 companies that ranked on the 2020 list.
Listed in order of their ranking, REDI congratulates the following Rockville companies, as well as their leaders and employees, on their continued growth. Companies represent several of Rockville's strongest industry sectors–health, technology/IT, financial services, and government services–giving further credence to the City's desirable location, business-friendly initiatives and incentives, and cooperative spirit that supports Rockville businesses and helps them thrive and prosper.
For the full list, visit: https://www.inc.com/inc5000/2020.